Keep track of every hour with your children!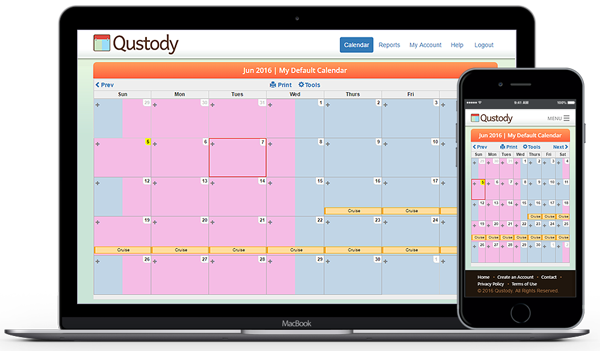 A custody dispute is never the best option, but being prepared is priceless. Don't let it become a
"he said, she said"
situation, be proactive and track your custody!
Start Your Calendar!
---
Why didn't anyone tell me this was important?
It's not up to them, it's up to you!! Remember, you are in control as long as you keep track of your custody time. You may, at some point, need to provide a record your custody times. Don't ever go into a situation unprepared, make sure you are the one with the detailed record, keep track of your time... Start Now Free! &raquo
---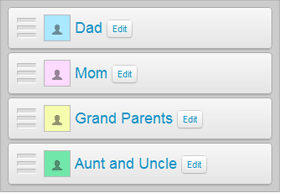 Track All Care Givers
Every single person who cares for your children is important. With Qustody you can track each of these Care Givers individually, assign them to Quick Days and view their Statistics in the Reports section.
---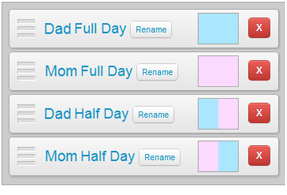 Customizable Quick Days
You can define a series of template Quick Days that define how your children were cared for and by who. Then, quickly insert them into your calendar for tracking and visualization.
---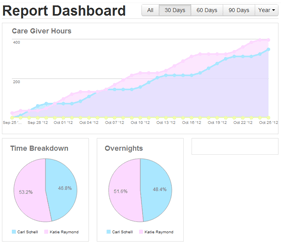 Tracking Reports
Knowledge is power. At any time you can view reports for 30, 60 or 90 days as well as reports for entire years of Qustody data. If by chance you are ever questioned about your time, you can export Qustody reports to show a detailed record of your time with your children.
---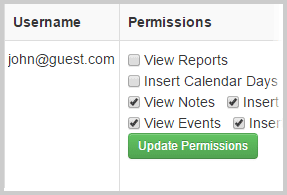 Guest Accounts
Allow other users to log in and view and modify your custody calendar. You can also restrict their permissions to keep your calendar data safe!
Don't wait to start tracking your child's custody, be proactive!